Asha Cotton Industries is
TMC
(Technical Mission on Cotton, Approved by Textile ministry of India- Govt. of. India) approved Ginning Pressing Company. The Company is founded by our Chairmen
Dr.B.T.Valia
in 1998; we engaged in manufacturing and export of best quality
cotton bales
,
cotton seeds, cotton cake, Peanuts
and
Sesame Seeds
in all principal word market and to the end users in the major word market. We are professionally managed company having large network and infrastructure in home as well as abroad, company is equipped with state-of-art infrastructure backed by large and fully automatic plant for cotton to cotton bales.
Company has its roots since, the begging of
cotton Ginning & Pressing
in this region. Having in-depth knowledge of this business help us to delivering optimum result in specified business challenges apart from global computation with our futuristic approached we have increased our capacity to 200% in last four year. This yields overall increases in turn our of company to supply good quality cotton word wide.
read more>>
What We Manufacture?
Cotton

Bales

Cotton Bales it is cotton packed in bales form. This cotton says as Shankar-6 variety, it is produced in only Gujarat (India). Cotton bales are a result of Ginning and Pressing Process of cotton. Our Ginning Unit separate cotton fibers and seeds from Cotton crop, Wes use only best quality raw materials to ensure a highly reliable production. We taking Care during the complete mechanical process of produce Cotton bales.

read more>>

CottonSeed

Oil

Asha Cotton Industries Manufactures Cottonseed Oil as a bi Product It is vegetable oil extracted from the seeds of the cotton plant after the cotton lint has been removed. It must be refined to remove gossypol, a naturally occurring toxin that protects the cotton plant from insect damage. It is used by human beings as edible oil.

read more>>

Cotton

Cakes

We also manufacturers and Exports Cotton Cakes, We produce cotton cakes as a bi product, Cotton cake are the solid matter remaining after oil has been pressed from cottonseeds. We have Cotton Cakes that are largely used in the industry. We offer very reasonable prices for our products. These Cotton Cakes are widely in demand and are used for many purposes. It is mainly used for feeding cattle.

read more>>
Big four Reason to Be Our Buyer:
Best Raw Material

Resources

Our Cotton Ginning and Pressing Unit Located at Mahuva, District - Bhavnagar (Saurastra, Gujarat, India). Saurastra is a Motherland of cotton farming, 80% cotton from Gujarat produce Saurastra region, so we get quality raw material at industries best rate. Finally you get quality product at in best rate.

Biggest

Infrastructure

Asha Cotton Industries spread over 47,000 square yards at Mahuva Bhavnagar Highway (Near Mahuva) . The company is equipped by the latest machineries & technology for Ginning and Pressing Cotton & Crushing of Cotton Seeds. Our Machinery is approved by TMC (Technical Mission on Cotton, Approved by Textile ministry of India- Govt. of. India).

Educated and Wellknown

Manpower

Asha Cotton Industries Founded by Well Known Dr. B.T. Valiya in 1998. Dr. Valiya is a President of Mahuva-Talaja-Una Ginning Association, Advisor of All Gujarat Cotton Ginning Association and Member of East India Cotton Association. The company has been performing very well by the hard-work of all of the family members of the company. And looking forward, the company is growing day-by-day.

Quality

Products

Asha Cotton Industries produces the finest quality cotton as about 100% of agricultural land is irrigated in Saurashtra. And we have Good Infrastructure and manpower in our Ginning and pressing. That`s why, the quality & production ratio of the cotton in our company is better as compared to our competitor.
Our Global Presence :
A wide marketing strength and supply of quality product built a successfully clientele due to a consistence quality. The company has developed strong relationships with largest industries consumer of cotton in home and overseas market.

Over the years we have successfully catered to needs of our customers in US (United States), UK, China, Malaysia, Taiwan Thailand, Pakistan, Bangladesh and Turkey.

read more>>



Gold Supplier Member of Alibaba.com

We are Registered With "AQSIQ"
Contact us
Asha Cotton Industries
Mahuva-Bhavnagar Road, Vadli-Mahuva 364 290 Dist. Bhavnagar, Gujarat, India
Ph: +91-2844-223258
Fax: +91-2844-223258
Cell: +91 98793 07475
E-Mail : exportasha123@gmail.com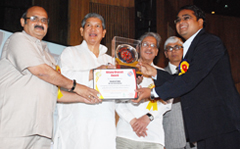 Send Inquiry

Other Agriculture Products
Asha Cotton Industries is also engaged in Export of other Quality agriculture Products like Penuts, Sesame
read more>>